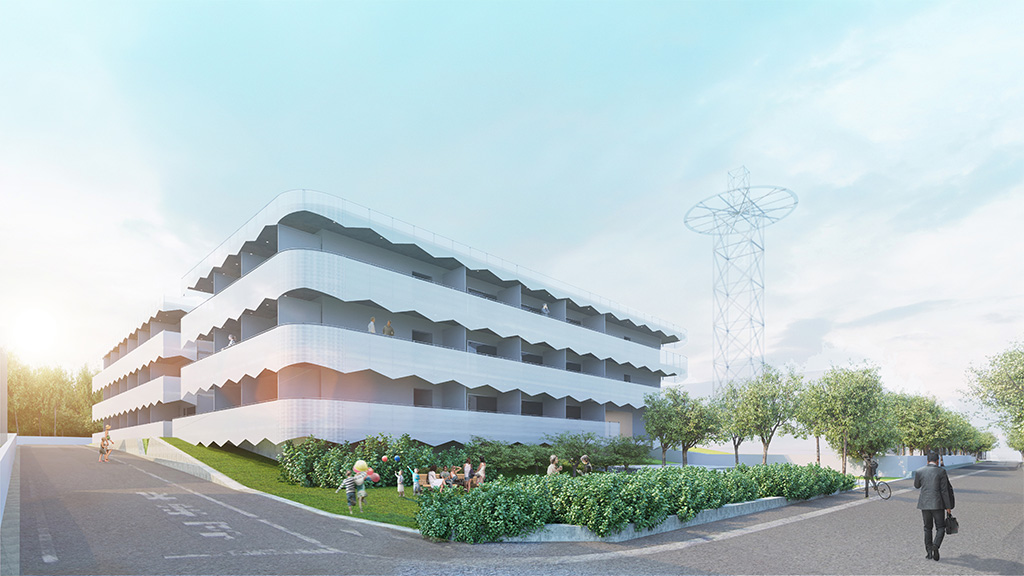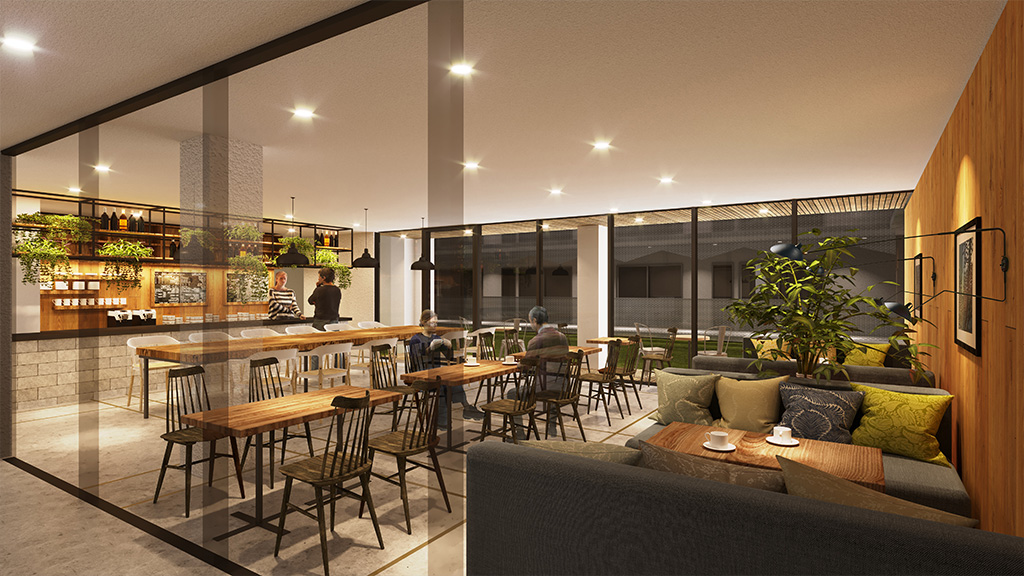 社員寮とシェアハウスを複合した合計94住戸の集合住宅。敷地の条件的に、屋外空間を多く取ることが求められた。そこで、3種類の屋外空間を持つ集合住宅を提案した。
1. パブリックガーデン
道路に面した地域のコミュニティに寄与するパブリックな庭空間。
2. シェアパティオ
住棟に挟まれた中庭空間は、住人たちの様々なアクティビティーを可能にする。
3. リビングバルコニー
各住戸に設けられた大きなバルコニーは、奥行き2mのプライベートな庭。生活のスタイルを変化させることを期待している。
それぞれのバルコニーの手すりを特徴的なものとし、ファサード全体を構成している。
The apartment building is presented as a company dormitory as well as shared houses with 94 rooms. Under the site condition, it was required to provide a lot of outdoor space. Therefore, the project proposed three different outdoor space in an apartment building.
1. Public Garden
Public garden space facing to the street for local community
2. Shared patio
Inner garden space between buildings providing a space for residents to organize their activities
3. Living balcony
Spacious balcony provided for each flat is a private garden in 2m width. This space is to enrich residents lifestyle.
Each balcony balustrade has a unique shape which creates building facade as a whole.